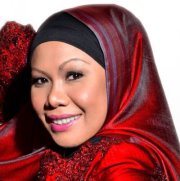 Dr Niki Shuhada Shukor
Group cMT
GAM, NSG Premier Consultants.
Each of us shapes our own life, and the shape of our life is determined to a great extent by our attitudes and SKILLS that we possess. The 3 main SKILLS to master in order to be successful in this fantastic business are: 1.SELLING SKILLS 2.RECRUITMENT SKILLS 3.LEADERSHIP SKILLS. GAM LT have provided me all 3. Prepare yourself for a magnificient future. GAM LT is the most effective leadership training in the world. It covers all of the critical lessons you require to become a world-class leader. See you in GAM LT and remember, successful people are not smarter than anyone else, they have simply learned to use what they have effectively.